ReDe
-
Jan 15, 2014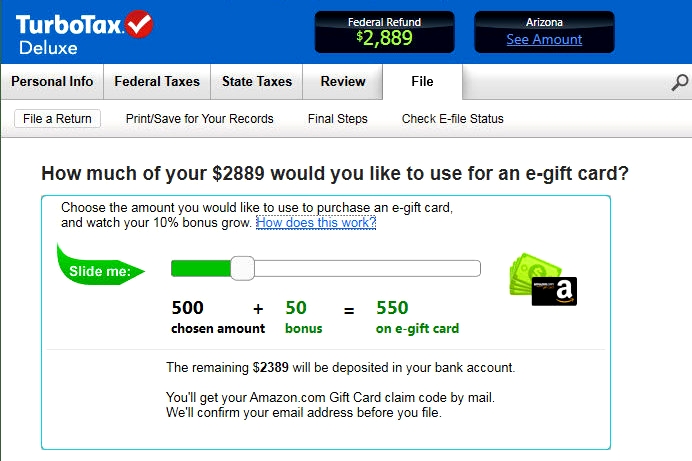 TurboTax with 10% Refund Bonus at Amazon
Rating:

Here is an interesting idea: Amazon is offering 10% bonus to your tax return if you buy TurboTax from Amazon and be willing to get the refund in Amazon's gift card.

If you are using TurboTax every year already, and if Amazon is one of the key places for you to shop online, then this offer makes perfect sense. So, if your refund is $500, you can get $550 in Amazon gift card.

Of course, there is a catch. The 10% bonus offer applies only to your Federal refund (not State), and there is a limit of $2000 per gift card, maximum $10,000 per person. But if you overpaid that much in Federal taxes, then you may need better tax planning. Also, TurboTax Business is not eligible.

Amazon's TurboTax pricing is almost never at retail, and you get $10 to $20 off up front savings as well.

This sounds like a pretty good deal!