regis
-
Feb 4, 2014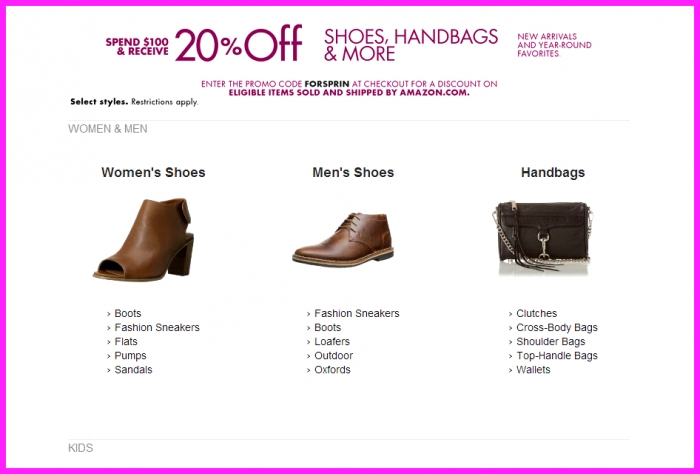 Amazon's 20% off $100 of shoes sale
Rating:

Amazon is offering its 20% off shoes sale again. This time, it runs until February 13, 2014.

The best news is that most items are already discounted from their full retail prices. The bad news is that the sale includes items sold by Amazon only.

The selection is a bit limited and the quantity as well, so hurry to get to this sale. Additional 20% off is a pretty good deal. Use code FORSPRIN.