MDC
-
Feb 8, 2014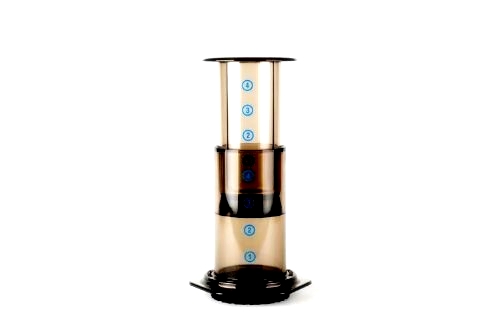 Aerobie AeroPress
Rating:

Who would have thought that this little plastic contraption would make the best coffee, and that it was invented by the makers of the ring-looking frisbee called Aerobie?

When the UK champion barista Maxwell Colonna Dashwood reviewed various affordable coffee makers, he gave this AeroPress the top mark. Deservedly so.

The AeroPress uses a combination of full immersion and pressure brewing methods. Coffee from the AeroPress is a tad richer and cleaner than the french press, and the device is easier to use and more flexible in terms of the kinds of coffee it can produce (espresso to Americano).

Tempered glass would have been the ideal choice material for a coffee maker, but plastic is what it is today.

If you love coffee and brewing the best at home, the AeroPress is a must have. It really does brew the best coffee, outside of $2,000+ espresso machines.